Mr James Michael Adshead
MA, MD, FRCS(Eng), FRCS(Urol)
Consultant Urological Robotic Surgeon and Clinical Director
Lister Hospital East and North Herts NHS Trust and Spire Harpenden Hospital
British Association of Urologists Oncology section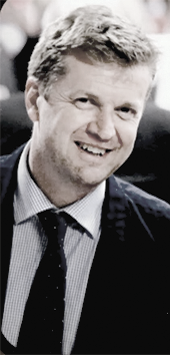 Professional Profile
Mr Jim Adshead was recently listed as one of the Best Surgeons to see for prostate cancer treatments in the country. This was published in a recent Daily mail article in May 2018 (Meet the best Urologists). The accolade was voted for by 260 professional urologists who were asked who they would go to if a family member were to need prostate cancer treatment.
Mr Jim Adshead qualified at Cambridge University and moved into a London training scheme. He completed a six year training programme in urology in the West London teaching hospitals and gained valuable experience in urological cancer and minimally invasive access during a laparoscopic fellowship year in Sydney, Australia.
Currently appointed as a Consultant at The Lister Hospital, Stevenage for 10 years. Jim has produced national guidelines in consenting for urological surgery.
His specialist interests include the management of prostate cancer including Modern diagnosis with MRI targeted biopsies and transperineal prostate biopsy.
Mr Adshead has performed Da Vinci Robotic prostatectomy since 2009 and been involved in >1000 prostatectomy cases overall.
He pioneered NeuroSAFE nerve-sparing technique in the UK with 78% of patients getting erections back sufficient for intercourse in a recent paper.
He also performs Robotic Pyeloplasty, Robotic Partial Nephrectomy >230 cases.
Jim has a large experience in laparoscopic nephrectomy as well as the laser treatment of stones. He also performs microscopic vasectomy reversal ( approaching 90% success rate at a recent audit) and also covers the majority of general adult urology.
Teaching surgery is one of Jim's greatest pleasures and he is a National Proctor teaching Robotic urology around the country. He has mentored over 20 UK consultants to help deliver robotic cancer surgery across the NHS.
He is currently Director of the Royal College of Surgeons Fellowship training scheme for robotic urology which was the first to be recognised by the Royal College of Surgeons of England in November 2012.
He has trained five Fellows so far , all of who have become robotic consultants in their own right.
https://www.rcseng.ac.uk/education-and-exams/accre...
In selected prostate cancers it is possible to spare the erection nerves by dissecting in a plane close to the prostate called the "Veil of Aphrodite". Jim has introduced a nerve sparing technique to the Uk as the first centre to offer NeuroSAFE to improve the chances of regaining erections after robotic prostatectomy without compromising the cancer margin.
Jim has published and presented widely and sits on the Executive committee of the Oncology section at the British Association of Urological Surgeons.
Further online publications by Jim Adshead can be fount at www.scopus.com.
Specialist Procedures
Mr Jim Adshead has been performing vasectomy reversal microscopically for 10 years having with an overall success rate of 87%. Find out more.
Mr Adshead has performed over 230 Robotic Partial Nephrectomies and is recognised as a leading expert in this operation.
He has taught and mentored many consultant surgeons around the country and helped to spread this technology across the NHS.
Mr Adshead has performed over 1000 radical prostatectomies having introduced the technique to the UK. So far Lister is the only UK unit to offer this on the table frozen section while the patient is still asleep.